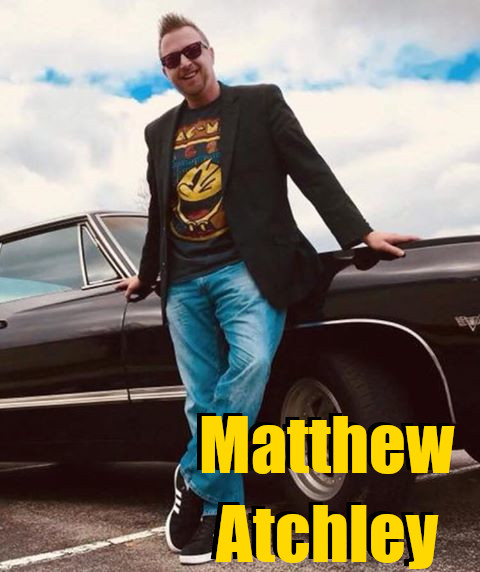 Matthew Atchley is a celebrity artist and actor known for his hand drawn intricately detailed illustrations. His subjects span across all fandoms and different forms of pop culture including characters from popular TV, film, comics, and more.
He has created artwork for several actors from a wide variety of tv series and films. Ever diverse, he also created a series of political cartoons with Actor Sean Astin with Sean writing and Matthew illustrating. He also had the honor of being ranked 4th place in an international poll for Best Portrait Artist by the Spacie Awards. Matthew is also collaborating with Austin St. John, the original Red Power Ranger, for a new line of Power Ranger artwork to be featured on multiple forms of merchandise.
Matthew has also recently returned to his acting roots as well. He has been cast in over 20 productions in the last year alone. He performed on episodes of "The Gifted", The Originals", "The Resident", "Nashville", Ozark", "MacGyver", "A Sister's Secret", "Snapped", "Murder Calls", "What Men Want", "Homicide Hunter", and "Special Election" to name a few. He has many more upcoming projects soon to premiere. His entire artwork portfolio, current appearance schedule, and acting credits can be found at artofmatthewatchley.com
His professional Facebook page can be found at Facebook.com/theartofmatthewatchley
His released acting credits can be found on his IMDb page at https://www.imdb.com/name/nm10113643/
---
---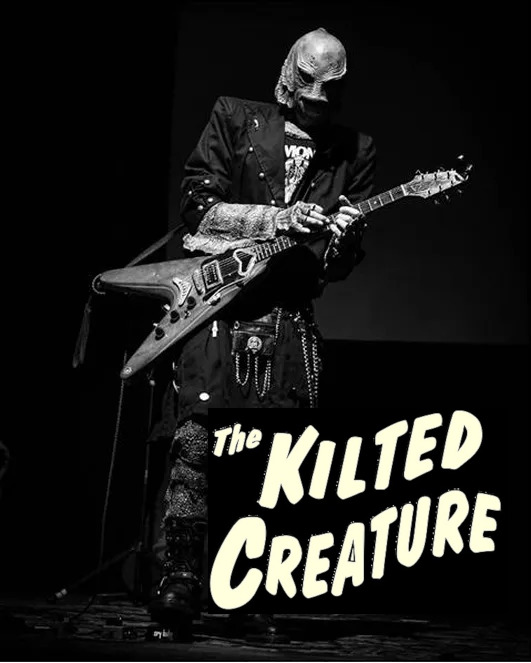 There have been reported sightings of the Bagpipe playing Kilted Creature dating back to the Devonian Age. "KC", along with his brother, "Creature from the Black Lagoon", shared the same pond as tadpoles. The Kilted Creature left the pool at an early age and traveled up north where he ended up to Loch Ness, Scotland, where he also got his first set of bagpipes.
Fast forward to the 21st century and modern technology. On a more recent journey, KC happened into the "Claws and Dragons" Pub in Isle of Man, where he met a beautiful bar wench he calls "The Keeper". They immediately had an animal attraction for each other and haven't left each other since. Now living in the mountains of North Carolina, the Kilted Creature can be seen, along with his cute little keeper, and their love-child "Sgt. Tadpole at Arms", playing his bagpipes well beyond the Black Lagoon.
The "Kilted Creature" pays tribute to the "Creature from the Black Lagoon" Universal Studios® Classic Horror Movie Trilogy.
The Kilted Creature can be found at: www.facebook.com/kiltedcreature